By:Joel George MBA, MSN, RN, PhD candidate, Executive Director of Retail Services l Health Parks, AdventHealth
The hospitality industry currently accounts for 11% of the US GDP and is valued at around 3953 billion dollars. Hospitality is one of the world's largest and fastest-growing industries, as it covers more than 25 sectors, from hotels and resorts to restaurants, event planning, theme parks, and tourism. With the amount of attention to detail the hospitality industry places on their products, why is healthcare not reaching this consumer base by implementing consumer-centric personalized experiential moments in a similar way?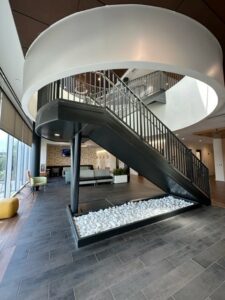 Over the years, I have wondered why healthcare has suffered a negative connotation of being looked at as dark, sterile environments where patients go for reactive care. It is time to change that approach as the new generation of consumers are searching for personalized exclusivity in healthcare. Three years ago, I set a goal to figure out what consumers truly want to see in an ideal healthcare setting. My motto has always been, if we want to know what consumers want, ask them! Starting as a registered nurse and witnessing firsthand what patients actually experience by walking into a dark, sterile environment propelled me to focus on a new vision of consumer centricity and how patients would ideally want to experience a healing environment. I was blessed with an opportunity to serve as director of radiology for a AdventHealth after practicing as an ER nurse for 4 years. The moment I stepped foot into the radiology department, I wanted to transform the patient experience by taking their mind off of the imaging exam they were coming in for and putting them at ease. The entire department was beachside themed with sandcastles covering the MRI machine, cabana areas as dressing rooms, and ocean sounds playing while patients were drinking their contrast media. My goal was to embed the newest innovative technology within the department. We were able to pilot a front desk concierge digital experience to keep family members informed in the lobby as their loved ones were having a procedure or scan done. We saw that through these meaningful enhancements within the environment and use of technology, the administration of sedatives prior and during exams decreased by 2.5%, which helped with overall departmental cost savings.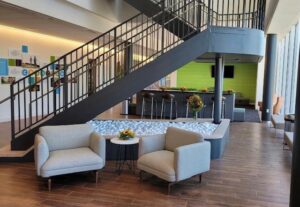 Three years ago, I was asked to work on a special project focused on dreaming up ideas for the future of health care. The goal was to understand consumer behaviors and understand what patients would like to see in an ideal healthcare setting. The CEO asked eight specialized innovators, including myself to travel to New York and work with a creative agency on ideas that would be consumer-focused and push innovation forward. While there, ideas circled around creating a one-stop shop facility called Health Parks across our healthcare system. We wanted to focus on developing these buildings to have an elevated concierge approach along with a luxury feel. We went directly to the consumer through the implementation of a survey and asked what they wanted to see and experience in a fully immersive medical office building. The themes that were important to them were; a clean environment, one-bill, access (extended hours), and a seamlessly connected experience with a single EMR.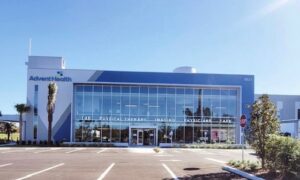 With this feedback, we worked with a team to build out our first "Health Park" in our healthcare system in 2020. The services in the building included lab, imaging, physical therapy, primary care, and specialty medical practices creating a true one-stop facility. It was important to ensure we had natural light in the building with a transparent frontage, along with modern high-end luxury furniture. We also took lessons from major brands such as Apple in creating a genius bar concept front desk registration experience. The hallmark characteristics of these facilities centered around a centralized check-in experience without multiple front desks, partnering with local coffee shops and bringing them into the facility, and training each staff member on a true hospitality approach to healthcare with learnings from major brands like the Ritz Carlton and Chick-fil-A. We also created a connected experience by integrating a corridor that attached all specialty services and primary care together in a free-flowing open layout. This was intentionally built so that each practice could easily refer and transition patients on the same day. One out of three patients continue to receive multiple services on the same day. We solved the problem of healthcare access by expanding hours of operations to 7a- 10p Monday through Friday and weekend appointment availability. Over 30% of our appointments are booked after 5p Monday through Friday and on weekends, showing the need for flexible hours of operations meeting the consumer on their time. Every interaction in the health parks is a hospitality-centric experience. All of the "Engagement Specialists" (front desk associates) have been concierge trained to make sure patients receive everything they need before departing. We implemented a lifestyle program focusing on free yoga, cooking classes, and mental health talks to truly create a partnership with our patients.
My vision has always been evident in ensuring we create lifetime partnerships with our patients. I am proud to say our health parks are the highest Google-rated facilities in our system. Being a visionary who is obsessed with experience, I truly believe that the only way to retain future consumers is to create personalized, humanistic, convenient, and memorable moments for them. The future of healthcare is undoubtedly focused on personalized care, and we have found the secret sauce in truly creating a one-stop connected experience and making our patients lifetime partners at our facilities. The future of healthcare is ripe for disruption, and a consumer-centric approach is crucial to stay viable in the current healthcare environment. We must learn from luxury brands what keeps their consumers obsessed with their brands and make sure healthcare follows suit in understanding learned behaviors and anticipating needs before consumers walk through our doors.